Costa Launches Contactless Cups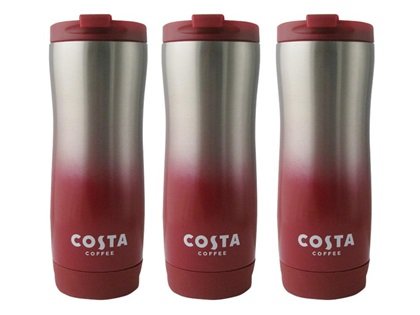 Will you be accepting payment by coffee cup?!
Costa Coffee has teamed up with Barclaycard to launch contactless payments via reusable coffee cups called Clever Cup. Available in Costa stores later this month, the Clever Cup costs £14.99 with a £1 donation from every sale going to the Costa Foundation.

The cup has a silicon base with a contactless chip that should be removed for ease of washing. The cups can not only be used to make payments in Costa but anywhere that accepts contactless payments. So how long will it be before you accept your first coffee cup payment?
The cup is powered by Barclaycard's bPay technology, meaning that you can track your spending, top up your balance, and take control to block or cancel the contactless payment element online or using the dedicated app - so you don't need to worry if you've left your cup on the bus! 

Jason Cotta, MD, Costa Coffee, says: "Contactless technology has become increasingly prominent in our daily lives and through the launch of the new Costa / Barclaycard Clever Cup we hope to appeal to those tech-savvy customers to help facilitate and drive environmentally friendly behaviour."

Rob Morgan, head, sales and partnerships, Barclays, adds: "Today's shoppers are looking for seamless and 'to hand' ways to pay. Our wearable chip technology allows almost any accessory to be transformed into a smart payment device, unlocking the benefits of speed and ease in everyday purchases."
Costa is rolling out a whole reusable range to encourage customers to stop using single-use takeaway cups, much in the same way we're encouraging you to use SuperTuffMenus which save on production, waste, logistics, and reduce the amount going to landfill.
If you're looking for a reusable cup without the technology, The Independent has done all the hard work for us and
tested a selection here. 
 They recommend either a
KeepCup
which kept their coffee warm for 4 hours and claims to be unbreakable or a
Hydroflask
 which kept their coffee hot all day and doubles up to keep your water cool too!