It's Absurd how efficient we are...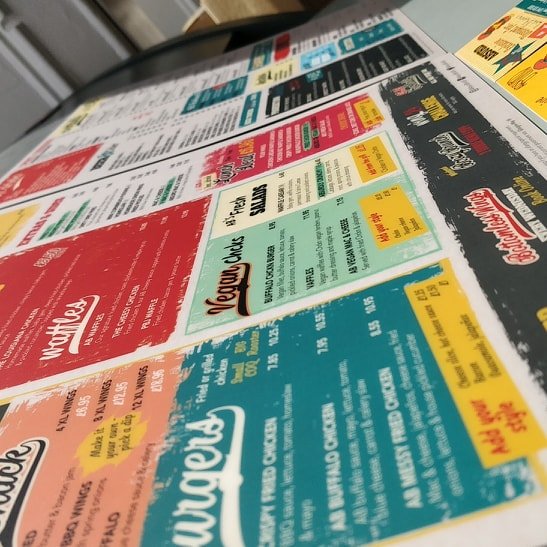 Another happy customer - Absurd Bird in Glasgow have upgraded their menus to our SuperTuffMenus® material and superior printing. That bbq sauce won't stick around long!
A stone's throw (if you have a good arm) from our Glasgow office, Absurd Bird recently got in touch with us for a quote. 
We delighted at showcasing our innovative material and various samples of previous jobs. Now we're extremely happy to add their colourful, inviting menus to our portfolio of SuperTuffMenus® . 

Could your menus benefit from being water-proof? Washable? Long-lasting and durable? Stop binning and reordering tired menus at great, unnecessary cost - get in touch with us today and see if you can save a lot, by switching to long-term menus.