SuperTuffMenus will be at PUB20!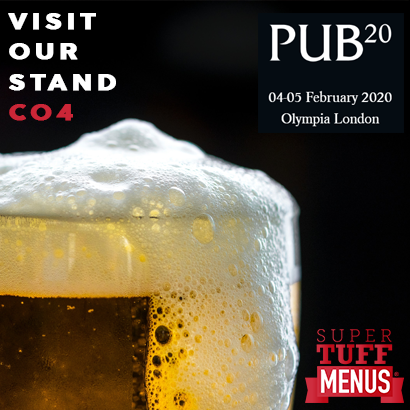 We're delighted to announce we'll have a stand at PUB20 - come down to Olympia in London on the 4th and 5th of February 2020 and see us!
Already looking to 2020, we've got another exhibition booked in to our diaries already. 
Want to meet the inventor of the SuperTuffMenus® material and learn more about it? Join us at PUB20 (The Pub Show) and we'll be discussing how our SuperTuffMenus® can save £££ by making menus reusable, durable, waterproof - they really do last the test of time. 
London calling