There are two elements to artwork: 
the technical make-up of the file we print from - the file type and its digital characteristics. We have a specification we can share with you.
and the look of your menu - the colours, fonts, layout, pictures, size and shape
We'd love to help you with both of these aspects of the artwork. However if you can do one and not the other, we can help, or if you or someone else you know can create your menu artwork we are delighted to accept that too. 
In order to accurately print your menu, we need to have the artwork in the correct format suitable for printing. 
We take your text - the names, descriptions and prices - and turn them into something beautiful and functional.
Your menu is your number one sales tool. Let's get it selling your stuff!
Whether we are rebuilding from a hard copy, developing something you have seen elsewhere or if we are optimising your presentation to get the most out of your business we can help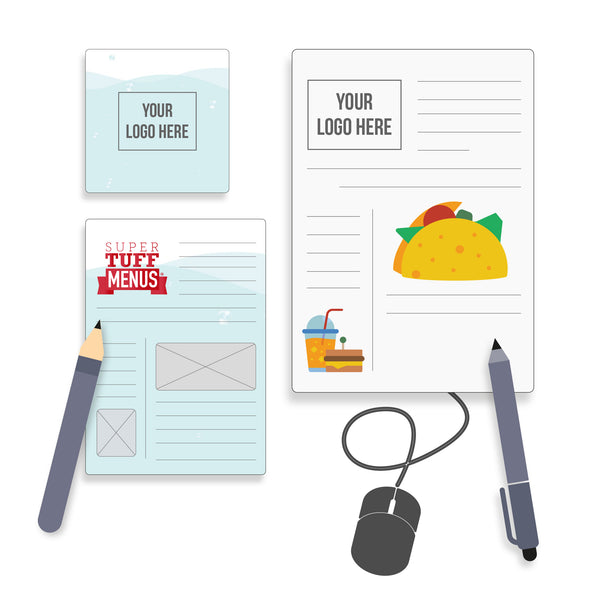 $187.00

ex VAT
$224.40

inc VAT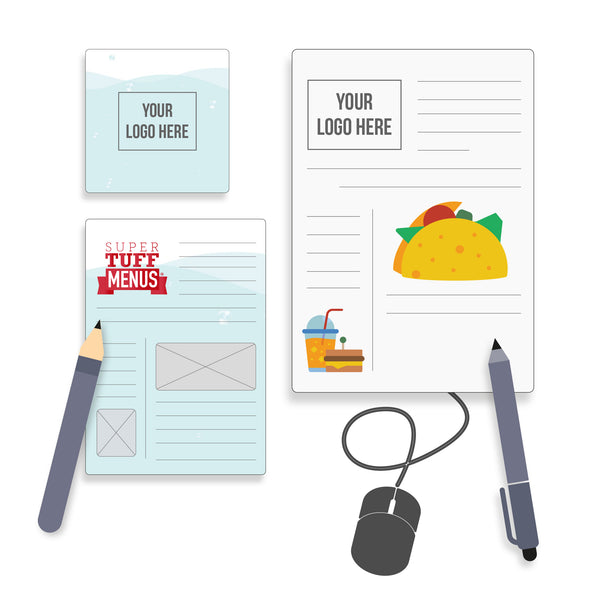 $94.00

ex VAT
$112.80

inc VAT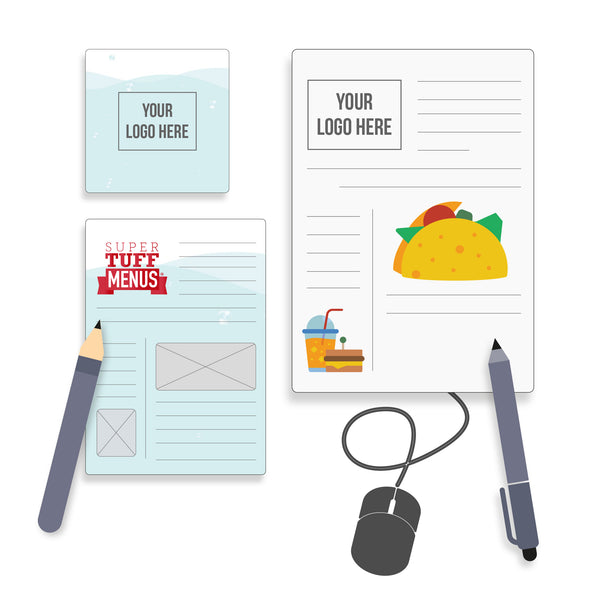 $125.00

ex VAT
$150.00

inc VAT